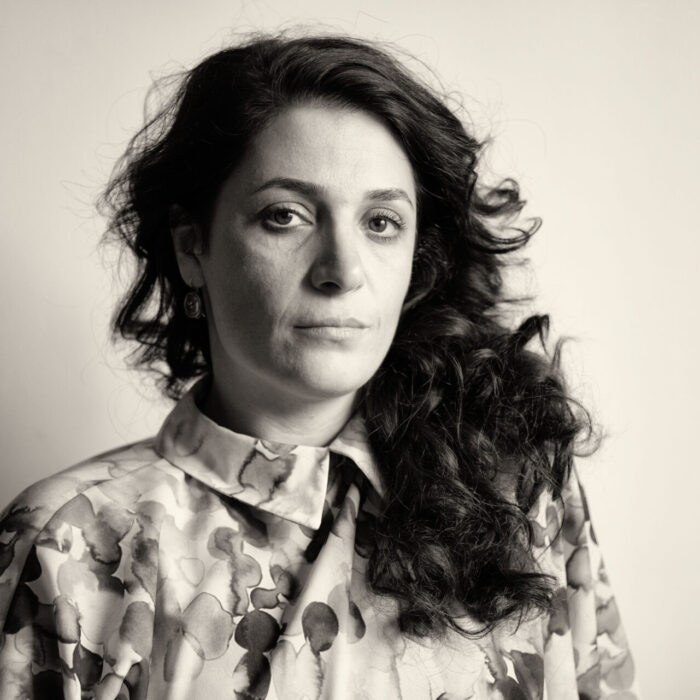 Leyla Toprak
curator experimental & children's program
Kuratorin der "Experimental" & "Kids" Rubrik
Kuratorê bernameya zarokan
Leyla Toprak was born in Istanbul. She took part in the artistic works of the Mesopotamia Cultural Center (MKM/NÇM) Modern Dance ensemble
between 2003-2013. She graduated Stage and Performing Arts at Bilgi University in 2015. Also, she completed her master's degree in the
Cinema and TV department of the same university in 2017. Now she continues her education at the Berlin Fine Arts University, Department of
New Media. She has worked in film, acting, choreography and performance, among other art disciplines.
Leyla Toprak wurde in Istanbul geboren. Sie beteiligte sich an den künstlerischen Arbeiten des des Mesopotamien Kulturzentrums (MKM/NÇM) Modern Dance Ensemble zwischen 2003-2013. Sie schloss ihr Studium der Bühnen- und Darstellenden Künste an der Bilgi Universität im Jahr 2015. Außerdem schloss sie ihr Masterstudium im Film- und Fernsehabteilung derselben Universität im Jahr 2017 ab. Jetzt setzt sie setzt sie ihre Ausbildung an der Universität der Künste Berlin, Abteilung für Neue Medien. Sie hat unter anderem in den Bereichen Film, Schauspiel, Choreografie und Performance und anderen künstlerischen Disziplinen gearbeitet.
Leyla Toprak li Stenbolê ji dayik bûye. Di navbera salên 2003-2013an de beşdarî xebatên hunerî yên Navenda Çanda Mezopotamya, Koma Dansa Nûjen bû. Di sala 2015an de li Zanîngeha Bilgiyê Şano û Hunerên Performansê qedand. Di sala 2017'an de beşa Sînema û TV'yê ya heman zanîngehê. Niha jî li Zanîngeha Hunerên Bedew a Berlînê, Beşa Medyaya Nû perwerdeya xwe didomîne, di nav beşên din ên hunerî de di warê fîlm, lîstikvanî, koreografî û performansê de xebitiye.