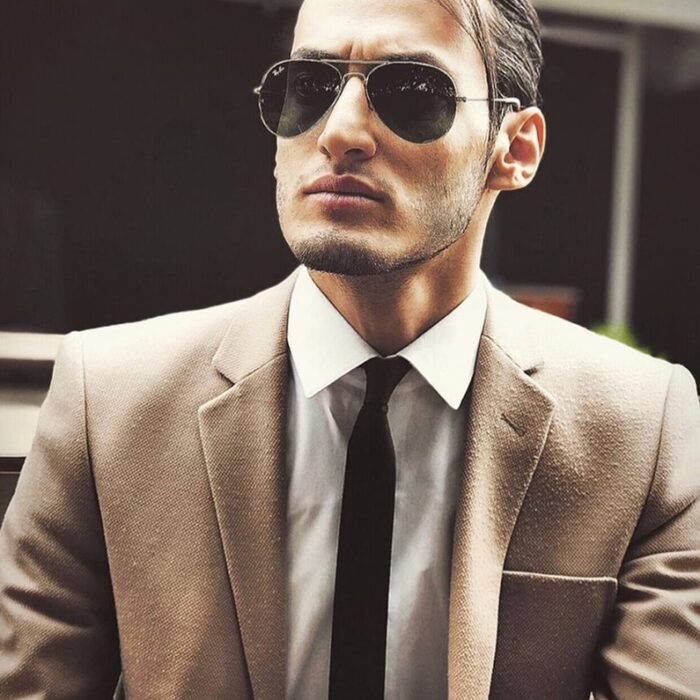 Zheer Faraidoon Hama Salih
Zheer Faraidoon Hama Salih is a director, producer, and actor who works in the film industry. He
holds two degrees, one from the Department of Filmmaking in the University of Sulaymaniyah's
College of Fine Arts (Directing department) and the other from the Technical College of
Administration in the SPU.
Zheer Faraidoon Hama Salih ist ein Regisseur, Produzent und Schauspieler, der in der Filmindustrie tätig ist. Er hat zwei Abschlüsse: Film an der Hochschule für Bildende Künste der Universität Sulaymaniyah (Abteilung Regie) und von der Technischen Hochschule für Verwaltung der SPU.
Zheer Faraidoon Hama Salih derhêner, berhemhêner û lîstikvan e ku di pîşesaziya sînemayê de kar dike. Wî du bawername wergirtiye, yek ji Beşa Fîlmsaziyê li Kolêja Hunerên Bedew a Zanîngeha Silêmaniyê (Beşa Derhêneriyê) û ya din jî ji Kolêja Teknîkî ya Rêveberiyê li SPU.
xHe has been working in fine arts for ten years as an actor and director. He directed "Strange Crime "," Inescapable" and "Knife and Life." In addition, He has performed in films such as "Dance of Clothes", "Unreadable Words", "Strange Crime", "the fourth mask "and "Room 217".