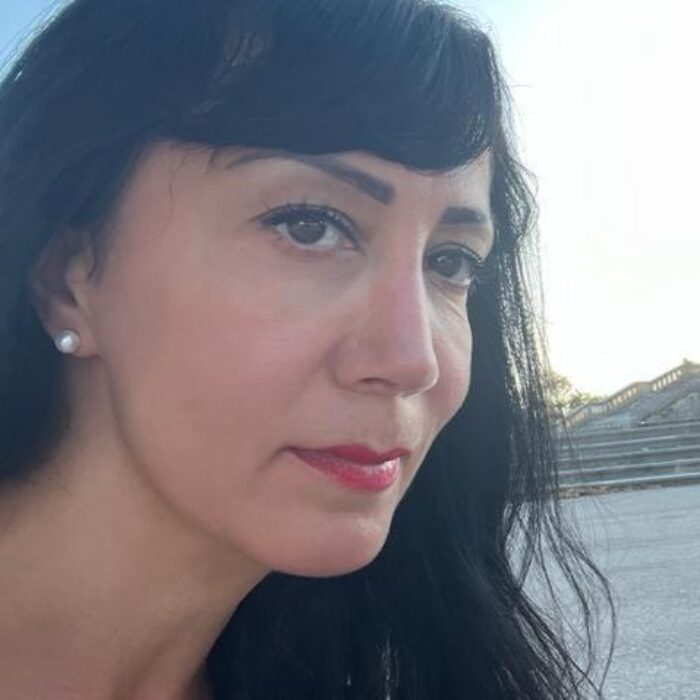 Zara Demet Altan
Zara Demet Altan was born into a Kurdish-Alevi family in eastern Turkey. While studying to be a teacher, she worked for various theatre, film and cinema productions. She received a screenplay grant for her script "Schön" in 2006. She currently works as a teacher and is active in theatre and film. "Like a Forest" is her third film and won 1st prize in the nationwide school competition "fair@school" Cornelsen Verlag and the Federal Anti-Discrimination Agency in 2022. She is currently working on her screenplay "Republic of Children".
Zara Demet Altan wurde in eine kurdisch-alevitische Familie in Malatya im Osten der Türkei
geboren. Geboren in Malatya, in der Türkei. Sie studierte Englisch und Geschichte an der Freien
Universität Berlin und beendete ihr Studium mit dem Master of Education (Lehramt). Anschließend
legte sie ihr zweites Staatsexamen am Hermann-Hesse-Gymnasium ab. Bereits neben ihrem
Studium arbeitete sie für diverse Theater-, Film- und Kinoproduktionen. Für ihr Drehbuch "Schön"
erhielt sie 2006 von der kulturellen Filmförderung Wismar eine Drehbuchförderung. Derzeit arbeitet
sie als Lehrerin und ist im Bereich Theater und Film tätig. Der Kurzfilm "Frühlingskinder" ist im
Rahmen der Schule mit ihren Schülern der 4. Klasse entstanden. Er lief auf diversen
internationalen Filmfestivalen und erhielt mehrere Preise. Der zweite Kurzfilm
"Sommernachtskinder" wurde mit ihren Schülern der 5. Klasse gedreht. "Wie ein Wald" ist ihr
dritter Film und gewann im Juni 2022 beim bundesweiten Schulwettbewerb "fair@school" vom
Cornelsen Verlag und der Antidiskriminierungsstelle des Bundes den 1. Preis. Derzeit arbeitet sie
an ihrem Drehbuch "Republik der Kinder".
li
Meletiya, li rojhilatê Tirkiyê, di malbateke kurd-elewî de hatiye dinê. Li gel xwendina xwe, di gelek berhemên şano, fîlm û sînemayê de xebitî Di sala 2006an de ji bo senaryoya xwe ya bi navê Schön ji Fona Fîlman a Çandî ya Wismar xelata senaryoyê wergirt. Like a Forest fîlima wê ya sêyemîn e û di Hezîrana 2022-an de li pêşbirka dibistanê ya neteweyî fair@school ku ji hêla Cornelsen Verlag û Ajansa Dijî Cûdakarîyê ya Federal ve hatî organîze kirin de bi ser ket.