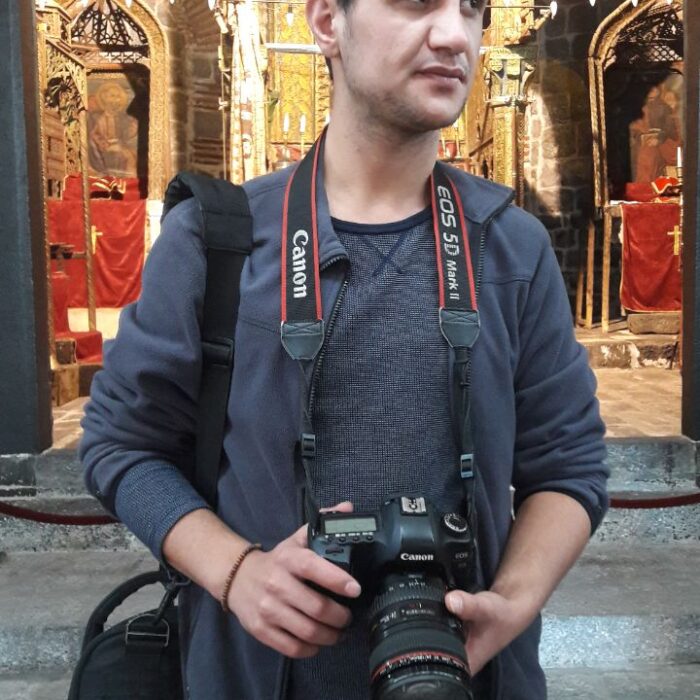 Yılmaz Çintan
In 2014 Yılmaz Çintan became interested in cinema. Çintan enrolled in Van Yüzüncü Yıl Üniversity YYÜ Cinema and Television Department. He currently is a Cinema and TV student. He attended Handan İpekçi script workshop and many other cinema workshops. Çintan am a voice assistant in films.
2014 begann sich Yılmaz Çintan für das Filmschaffen zu interessieren. Çintan schrieb sich an der Van Yüzüncü Yıl Üniversity YYÜ im Fachbereich Kino und Fernsehen ein. Derzeit ist er Student der Film- und Fernsehwissenschaften. Er besuchte den Drehbuchworkshop von Handan İpekçi und viele andere Filmworkshops. Çintan arbeitet als Sprachassistent in Filmen.
Di sala 2014'an de min dest bi sînemayê kir. Min qeyda xwe li Beşa Sînema Televîzyonê ya Zanîngeha Yüzüncü Yila Wanê çêkir. Ez tevli kargeha Handan İpekçî û gelek kargehên din bum. Di fîlman de min wekî asîstanê deng kar kir.
first movie