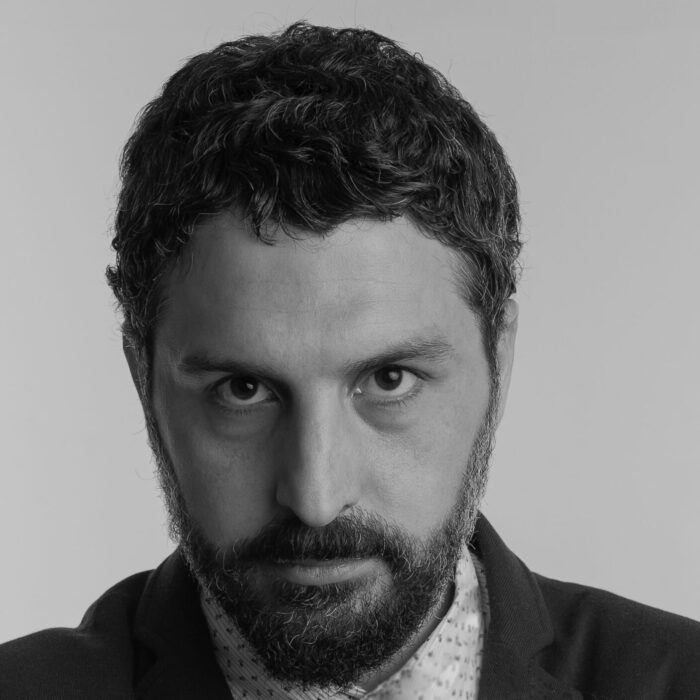 Serhat Ertuna
Serhat Ertuna, a Kurdish artist, was born in Turkey in 1981. He started his career as an actor (Diyarbakir Municipal Theater, Istanbul Mesopotamian Cultural Center, etc.). In 2015, he was granted refugee status in Switzerland. He studied Fine Arts at the Zurich University of the Arts, graduating with a master's degree in June 2022. Since then, he works as a freelance artist.
Serhat Ertuna deals with issues of equality, freedom and identity in today's societies. His artistic work - mainly photographs, collages, videos and installations - questions migration, power and the administrative machinery.
Serhat Ertuna, ein kurdischer Künstler, wurde 1981 in der Türkei geboren. Er begann seine Karriere als Schauspieler (Stadttheater von Diyarbakir, Mesopotamisches Kulturzentrum in Istanbul usw.). Im Jahr 2015 erhielt er in der Schweiz den Flüchtlingsstatus. Er studierte Fine Arts an der Zürcher Hochschule der Künste (ZHdK) und schloss im Juni 2022 mit einem Master ab. Seitdem arbeitet er als freischaffender Künstler.
Serhat Ertuna beschäftigt sich mit Fragen der Gleichheit, Freiheit und Identität in den heutigen Gesellschaften. Seine künstlerische Arbeit - hauptsächlich Fotografien, Collagen, Videos und Installationen - stellt Fragen zu Migration, Macht und der Verwaltungsmaschinerie.
Hunermendê Kurd Serhat Ertuna di sala 1981ê de li Tirkiyê ji dayik bûye. Bi lîstikvaniyê dest bi kariyera xwe kiriye (Şanoya Şaredariya Diyarbekirê, Navenda Çanda Mezopotamya ya Stenbolê û hwd.). Di sala 2015'an de li Swîsreyê statuya penaberiyê wergirt. Wî hunerên bedew li Zanîngeha Huneran a Zurichê (ZHdK) xwend û di Hezîrana 2022-an de bi destûrnameya masterê mezûn bû. Ji wê demê ve ew wek hunermendekî serbixwe kar dike.
Serhat Ertuna di civakên îroyîn de bi pirsgirêkên wekhevî, azadî û nasnameyê re mijûl dibe. Xebata wî ya hunerî - bi giranî wêne, kolaj, vîdyo û sazkirin - pirsan li ser koçberî, hêz û makîneyên rêveberiyê dike.
Dead End in the Land of Ulysses, 2020