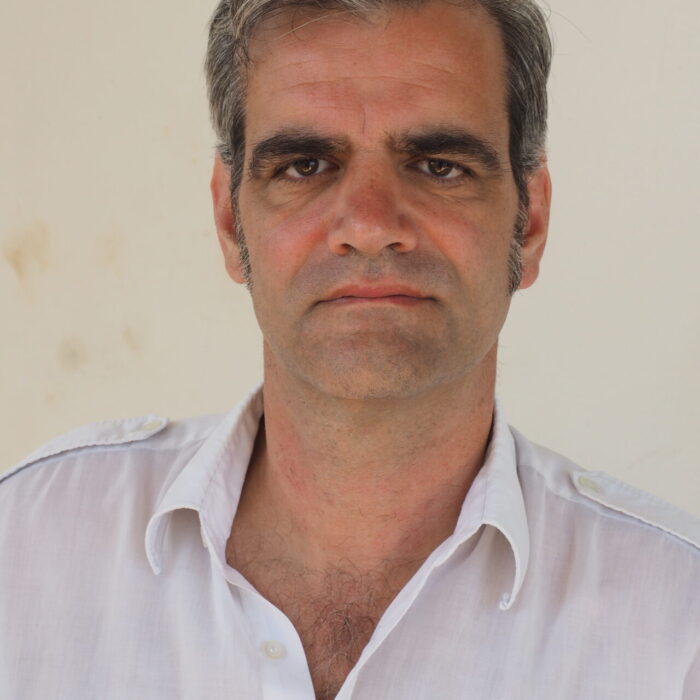 Peter Ott
Peter Ott (*1966) is a German director and writer and professor for Film and Video at the Merz
Academy in Stuttgart. He lives and works in Hamburg and Stuttgart. Since 2007 he is also member of
the film commission of the Duisburger Filmwoche. Peter Ott is known for his documentaries and
experimental short and medium- length films. "The Milan-Protocol" which was shot in Cologne and
Iraqi Kurdistan is his second feature film.
Peter Ott (*1966) ist ein deutscher Regisseur und Autor und Professor für Film und Video an der Merz
Akademie in Stuttgart. Er lebt und arbeitet in Hamburg und Stuttgart. Seit 2007 ist er auch Mitglied der Filmkommission der Duisburger Filmwoche. Peter Ott ist bekannt für seine Dokumentarfilme und experimentelle Kurz- und Mittellangfilme. "Milano Protokoll", gedreht in Köln und im irakischen Kurdistan, ist sein zweiter Spielfilm.
Peter Ott (1966) derhêner û nivîskarekî alman e û li Merz Akademiyê, li Stuttgartê profesorê fîlm û vîdyoyayan e. li Hamburg û Stuttgartê dixebite û dijî. Ji sala 2007an ve endamê desteya fîlman ya Duisburger Filmwocheyê ye. Peter Ott bi belgefîlmên xwe, bi fîlmên xwe yên kurt û navîn yên eksperîmental tê nasîn. The Milan-Protocol dirêjefîlma wî ya duyem e ku li Köln û Kurdistanê hatî çêkirin.
2017: Das Milan-Protokoll (Fiction, 109min)
2014: The Presence of God in a Falsely Installed Contemporary (Documentary, 76min)
2012: Atelier (Documentary, 42min)
2010: Face and Answer (Documentary, 70min)
2008: Übriggebliebene Ausgereifte Haltungen (Documentary, 85min)
2007: Hell Hamburg (Feature Film, 88min)