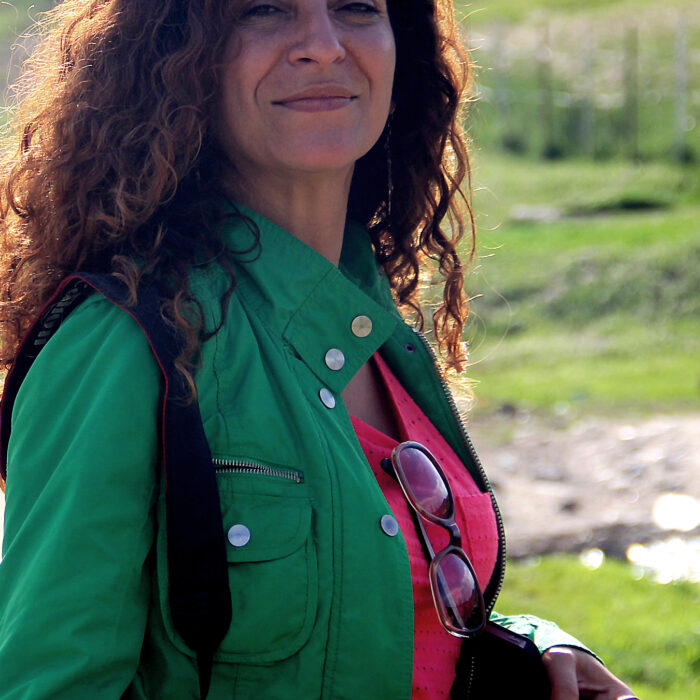 Özlem Diler
She was born on 12 July 1973 in Antakya. She graduated from 9 Eylül University, Department of Labor Economics and Industrial Relations in 1995. She has been working as an Independent Accountant and Financial Advisor in Izmir since 2005. She previously worked with the Izmir Independent Women's Initiative as co-director in the documentary titled "Arkadaşımı Merak Ediyorum", as assistant director in a biographical documentary called ''DengbejReso'', and as a director in the documentary Evin.
Özlem Diler wurde am 12. Juli 1973 in Antakya geboren. Sie schloss ihr Studium an der 9ten Eylül Universität im Fachbereich Arbeitswirtschaft und Industrielle Beziehungen, 1995 ab. Seit 2005 arbeitet sie als unabhängige Buchhalterin und Finanzberaterin in Izmir. Zuvor arbeitete sie mit der Izmir Independent Women's Initiative als Co-Regisseurin bei dem Dokumentarfilm "Arkadaşımı Merak Ediyorum", als Regieassistentin bei einem biografischen Dokumentarfilm mit dem Titel "DengbejReso" und als Regisseurin bei dem Dokumentarfilm Evin.
12ê Tîrmeha 1973yan li Antakyayê hate dinyayê. Sala 1995an ji Zankoya 9 Eylülê, ji beşa Ekonomiya Xebatê û Têkiliyên Endûstriyê derçû. Ji sala 2005an ve li Îzmîrê Malî Mişawira Muhasib ya Serbest dixebite. Berê di Însiyatîfa Jinên Seribxwe ya Îzmîrê de derhênerî ji bo fîlma Arkadaşımı Merak Ediyorum (Ez Meraqa Hevala/ê Dikim) kiriye. Herwiha di belgefîlma biyografîk ya Dengbêj Reso de û di belgefîlma Evînê de wekî alîkara derhêner kar kiriye.