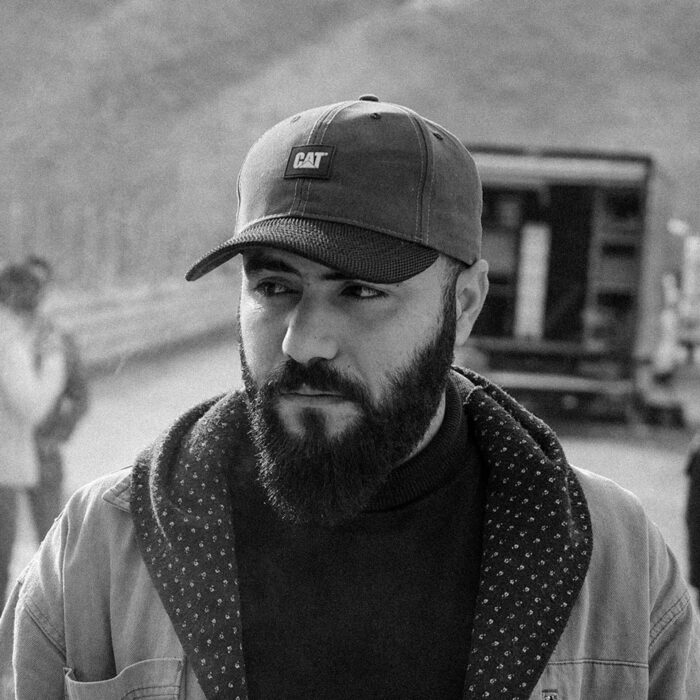 Osame Anwar
Osame Anwar is an independent director, producer, and writer, born in 1994 in Duhok, KRG. He first started his career in cinema as the Festival Organizer at Duhok International Film Festival where he is until today the artistic assistant. Osame directed his first short film HomeWard in 2020.
Osame Anwar ist ein unabhängiger Regisseur, Produzent und Autor, geboren 1994 in Duhok, KRG. Er begann seine Karriere im Kino zunächst als Festival Organisator beim Duhok International Film Festival, wo er bis heute als künstlerischer Assistent tätig ist. Osame führte 2020 bei seinem ersten Kurzfilm HomeWard Regie.
Osame Anwar derhêner, hilberîner û nivîskarekî serbixwe ye. Di sala 1994 li duhok li başûrê kurdistanê de ji dayik bûye. Karê xwe di sînemayê de despêkê wekî Organîzatorê Festîvalê li Festîvala Fîlman a Navneteweyî ya Dihokê de kar kirye. her wiha heya îro alîkarê hunerî ye destpêkê kirye. Osame di 2020-an de kurtefîlima xwe ye yekem HomeWard derhêner kirye.
2021 / The Wind Girl
2016 / Pearl Island
2014 / First Story
2012 / White and Black