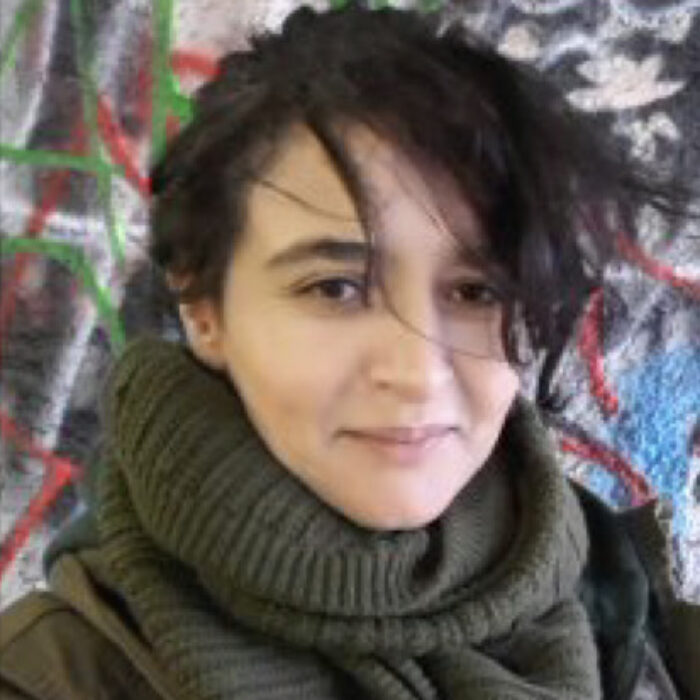 Nurdane Türkmen
Nurdane Türkmen was born in 1976 in Bregenz, but spent her childhood in Turkey. She has lived in Austria since 1990. After training as a recreational educator, she obtained a diploma from the Vienna School of Art, where she studied from 2008 to 2012 in the Interdisciplinary Class with a focus on film and photography. Since then Türkmen has realized various projects, among others in a ....
Nurdane Türkmen wurde 1976 in Bregenz geboren, aber verbrachte ihre Kindheit in der Türkei.
Seit 1990 lebt sie in Österreich. Nach einer Ausbildung zur Freizeitpädagogin erlangte sie ein
Diplom der Wiener Kunstschule, wo sie von 2008 bis 2012 in der Interdisziplinären Klasse mit
Schwerpunkt Film und Fotografie studierte. Seitdem hat Türkmen verschiedene Projekte
verwirklicht, u.a. in einer ....
Biography of Director (max. 100 Words)
Nûrdane Turkmen di sala 1976an de li Bregenzê ji dayik bû, lê zarokatiya xwe li Tirkiyê derbas kir. Ew ji sala 1990-an vir ve li Avusturya dijî. Piştî perwerdehiya wek perwerdekarê bêhnfirehiyê, wê dîplomeyek ji Dibistana Hunerê ya Viyanayê stend, ku li wir ji sala 2008-an heya 2012-an di pola Interdisciplinary de bi giranî li ser fîlm û wênekêşiyê xwend. Ji wê demê û vir ve Turkmen gelek projeyên cuda pêk anîne, di nav wan de…
- Das Erbe des Is (TV-Dokumentation für ORF 2019, als Kamerafrau )
- Dayen (Dokumentation 2020, als Kamerafrau )