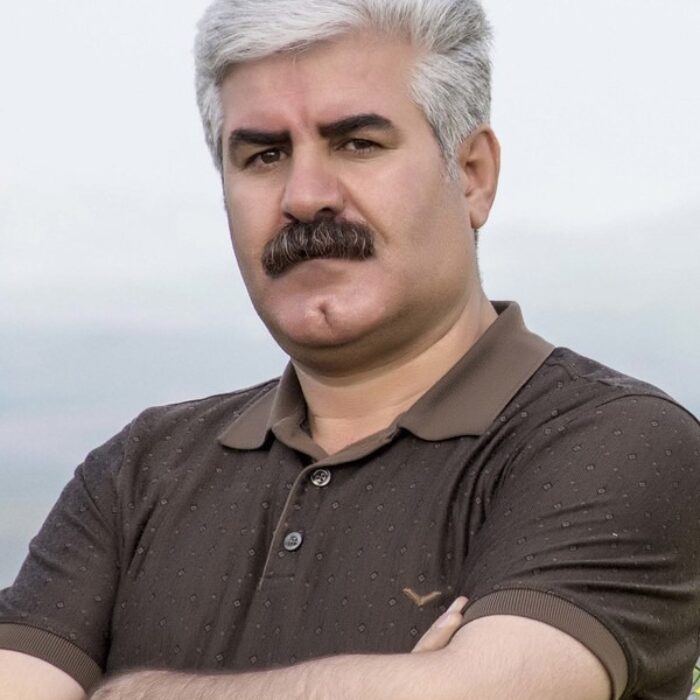 Mohammad Farajzadeh
Mohammed was born in 1975 and has shot ten short films. He attended several international festivals and was selected for the 11th International Iranian Film Festival. He holds a certificate of honor from this festival. His short film "Dance of Love" has won two awards at the 5th NAFCo Winter Film Festival in the United States.
Mohammed wurde 1975 geboren und hat zehn Kurzfilme gedreht. Er besuchte mehrere internationale Festivals und wurde für das 11. Internationale Iranische Filmfestival ausgewählt. Dort erhielt er eine Ehrenurkunde. Sein Kurzfilm "Dance of Love" wurde beim 5. NAFCo Winter Film Festival in den USA mit zwei Preisen ausgezeichnet.
Mihemed di sala 1975 de ji dayik bûye û deh kurtefîlm kişandiye. Ew beşdarî çend festîvalên navneteweyî bû û ji bo 11mîn Fêstivala Navneteweyî ya Fîlimên Iranî hat hilbijartin. Ew ji vê festîvalê bawernameya rûmetê digire. Kurtefîlma wî "Dansa Evînê" di 5emîn Festîvala Fîlmên Zivistanê ya NAFCo de li Amerika de du xelat wergirt.