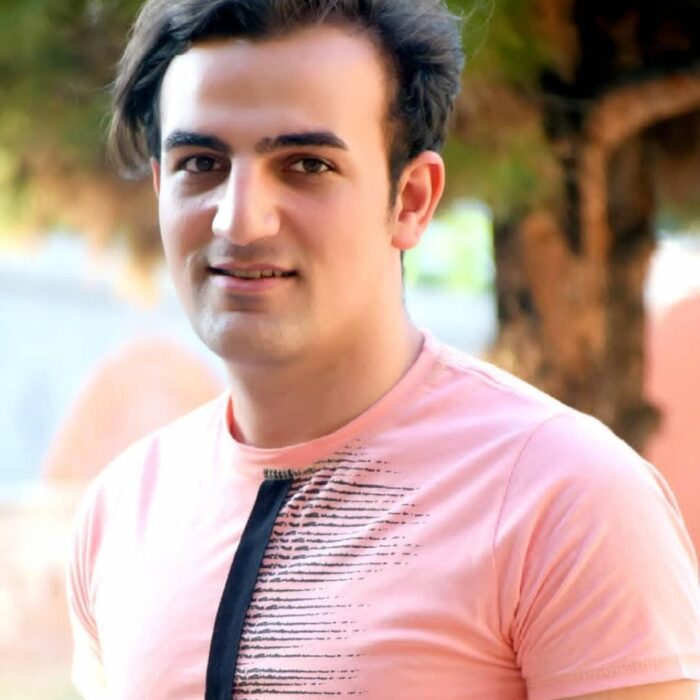 Majid darvishnezhad
Majid Darvishnejad was born in 1996. He was born in Urmia, Iran to a Kurdish-speaking family.
He started his artistic activities by joining a theater group. After being invited to festivals in Iran, Iraq, Turkey and winning acting awards, he entered the field of directing and writing. He entered the field of cinema and started working as an actor and also as an assistant director.
He is currently writing a new screenplay and will soon be making his second short film.
Majid Darvishnejad wurde 1996 geboren. Er wurde in Urmia, Iran, in einer kurdischsprachigen Familie geboren.
Er begann seine künstlerischen Aktivitäten mit dem Beitritt zu einer Theatergruppe. Nachdem er zu Festivals im Iran, im Irak und in der Türkei eingeladen worden war und Preise für seine schauspielerischen Leistungen erhalten hatte, wandte er sich der Regie und dem Schreiben zu. Er kam zum Film und begann als Schauspieler und Regieassistent zu arbeiten.
Derzeit schreibt er an einem neuen Drehbuch und wird bald seinen zweiten Kurzfilm drehen.
Mecîd Derwêşnejad di sala 1996an de ji dayîk bûye, li bajarê Urmiyê yê Îranê di malbateke kurdperwer de ji dayîk bûye. Bi tevlîbûna koma şanoyê dest bi xebatên xwe yên hunerî kir. Piştî vexwendina festîvalên Îran, Iraq, Tirkiyê û wergirtina xelatên lîstikvaniyê, derbasî warê derhênerî û nivîskariyê bû. Kete warê sînemayê û dest bi lîstikvaniyê kir û di heman demê de jî wek alîkarê derhênerî dest bi kar kir. Niha jî senaryoyeke nû dinivîse û di demeke nêzîk de dê kurtefîlma xwe ya duyemîn çêbike