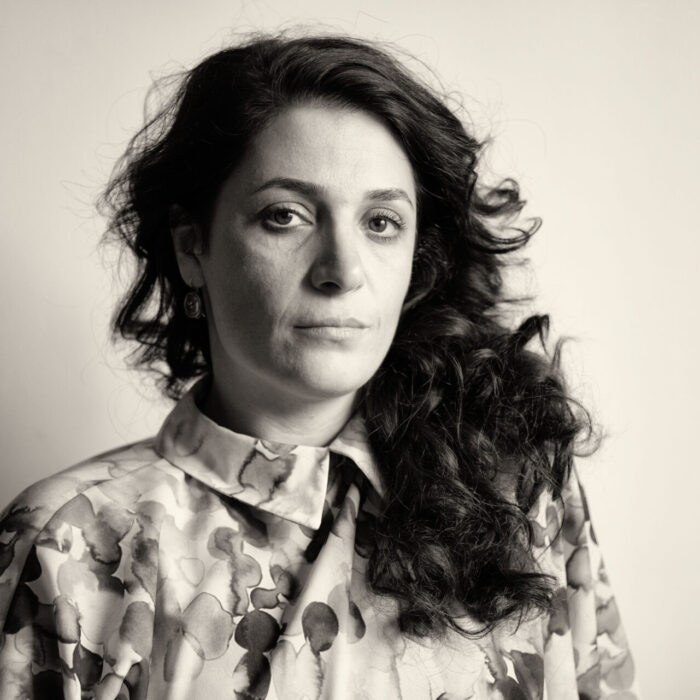 Leyla Toprak
Leyla Toprak was born in Istanbul. She took part in the artistic works of the Mesopotamia Cultural Center, Modern Dance ensemble between 2003-2013. She graduated Stage and Performing Arts at Bilgi University in 2015. Also, she completed her master's degree in the Cinema and TV department of the same university in 2017. Now she continues her education at the Berlin Fine Arts University, Department of New Media. She has worked in film, acting, choreography and performance, among other art disciplines.
Leyla Toprak wurde in Istanbul geboren. Zwischen 2003 und 2013 nahm sie an den künstlerischen Aktivitäten des modernen Tanzkollektivs Mesopotamia Dance in Istanbul teil. 2014 machte sie ihren Abschluss an der Abteilung für Darstellende Künste der Istanbul Bilgi Universität. Von 2015 bis 2017 studierte sie den Masterstudiengang Kino an der Istanbul Bilgi Universität. Sie studiert an der UdK - Universität der Künste in Berlin Bildende Kunst - Neue Medien. Sie schrieb, choreografierte und führte Regie bei mehreren Performances und kurzen Videoarbeiten.
Leyla Toprak li Stenbolê ji dayîk bûye. Di navbêna salên 2003-2013an de li Stenbolê beşdarî xebatên hunerî yên kolektîfa dansa modern ya Mezopotamya Dansê bû. Di navbêna salên 2015-2017an de li Zanîngeha Stenbolê ya Bilgiyê mastera sînemayê xwendiye. Ew li UdK -Zanîngeha Hunerê ya Berlînê – medyaya nû dixwîne. Wê derhênerî, nivîskarî û kareografiya çend performansan û karên kurtevîdyoan kir.
The Flowery Scarf (Creator and Director) -2022
No! 1506600XXXX (Creator and Performer) -2019
Distant (Director & Scriptwriter & Choreography) -2016
Red Handkerchief (Director & Scriptwriter) -2015
The Boy (Actress)-2015