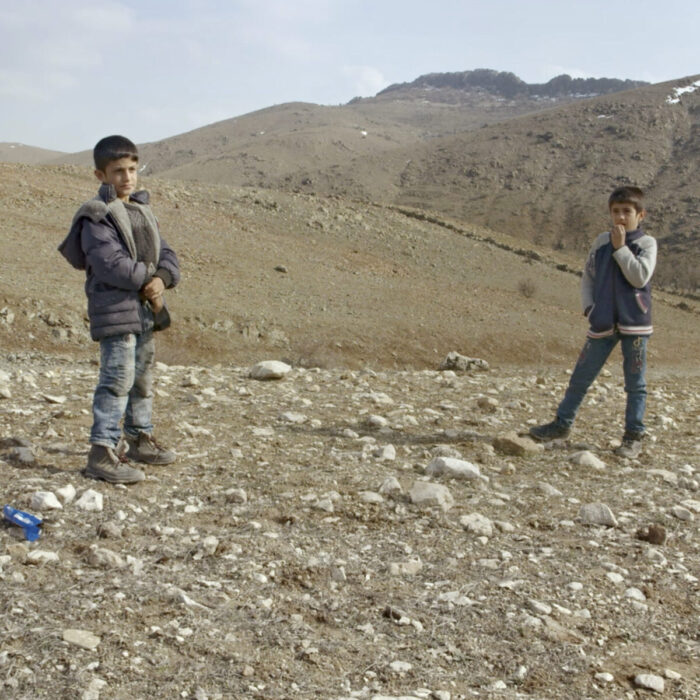 Jiyan Düyü
Jiyan Düyü was born on June 23, 1995. She grew up in Amsterdam with a Dutch mother and a Kurdish father. After high school (Geert Groote College) she focused on acting. Later she got into visual arts. At the Gerrit Rietveld Academy she developed a visual language as a filmmaker that is characterized by a free or intuitive approach.
Jiyan Düyü wurde am 23. Juni 1995 geboren. Sie wuchs in Amsterdam mit einer niederländischen Mutter und einem kurdischen Vater auf. Nach der High School (Geert Groote College) konzentrierte sie sich auf die Schauspielerei. Später wandte sie sich der visuellen Kunst zu. An der Gerrit Rietveld Academy entwickelte sie als Filmemacherin eine Bildsprache, die sich durch einen freien oder intuitiven Ansatz auszeichnet.
Jiyan Düyü di 23ê Hezîrana 1995an de ji dayîk bûye, li Amsterdamê bi dayikeke Hollandî û bavekî Kurd re mezin bûye. Piştî lîseyê, ku wê li Koleja Geert Groote qedand, wê bal kişand ser lîstikvaniyê. Ew di şeş salan de bi beşdarbûna di kolektîfên cihêreng ên drama û qursên perwerdehiyê de bû lîstikvanek. Ji bilî lîstikvaniyê, hunerên dîtbarî jî rolek girîng lîstin. Ew li Akademiya Gerrit Rietveld hate qebûl kirin û piştî Sala Bingehîn xwendina xwe li beşa wêneya VAV-moving berdewam kir.