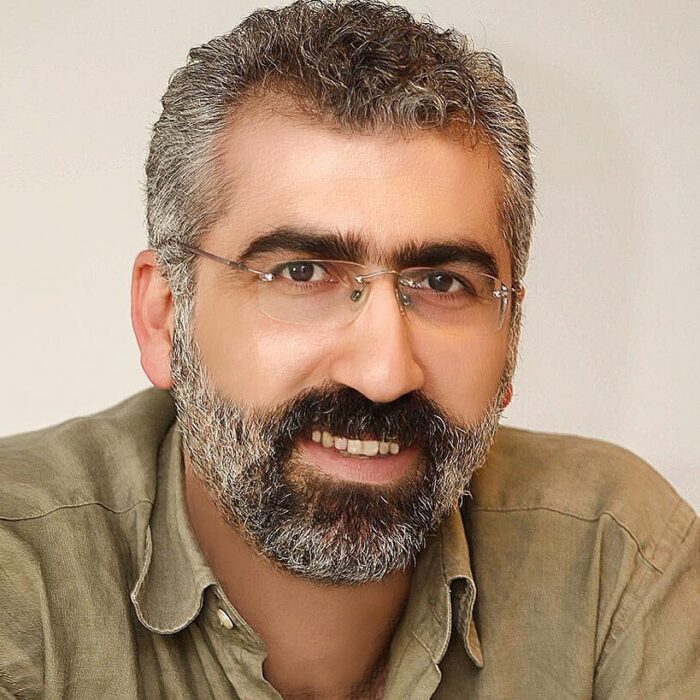 Fuat Bulut
Fuat Bulut was born in 1976 in Lice District of Diyarbakır. He is the Editor-in-Chief of Abori Magazine, the Independent Turkish Diyarbakır correspondent, and a columnist for the Southeast Express Newspaper. Fuat is a member of the Southeast Journalists' Association, Dicle Fırat Journalists' Association and the Journalists' Union of Turkey. He is married and has three daughters.
Fuat Bulut wurde 1976 im Bezirk Lice in Diyarbakır geboren. Er ist Chefredakteur des Magazins Abori, Korrespondent des Independent Turkish Diyarbakır und Kolumnist der Zeitung Southeast Express. Fuat ist Mitglied der Südost-Journalistenvereinigung, der Dicle Fırat Journalistenvereinigung und der Journalistenvereinigung der Türkei. Er ist verheiratet und hat drei Töchter.
Di sala 1976 an de li navçeya Licê ya Amedê ji dayik bûye. Di sala 1992'an de li Rojnameya Ozgur Gundemê dest bi rojnamegeriyê kir, di sala 2000'î de li Ozgur Yaşam, Demokrasî, Siyaseta Nû, Rojnameya Yenî Gundem, Ajansa Nûçeyan a Dîcleyê, Taraf û Rojnameyên Radikalê xebitî û Nûnertiya Amedê ya T24 ê kir. Sernivîskarê Kovara Abori, Nûçegihanê Serbixwe yê Tirkî yê Amedê û qunciknivîskarê Rojnameya Southeast Express e.
Hawara Lice - 2013 (47 minutes) (Credited as Veysi Polat)