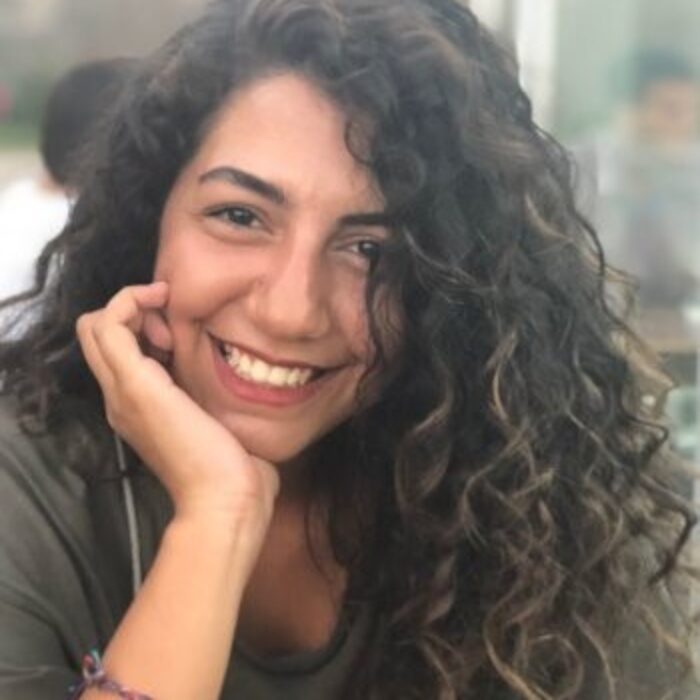 Elif Yiğit
Elif was born in Diyarbakır in 1994. She lives in Istanbul. She graduated from the Radio and Television department at Kültür University in 2015. She continues her education at Istanbul University in the Art History department. She is an assistant director in Harun Durmuş's film East Side and has experience as a camera assistant in many movies.
Elif wurde in 1994 in Diyarbakir geboren. Sie lebt in Istanbul und hat an der Kültür University 2015 ihr Studium in Radio und Fernsehen Fakultät abgeschlossen. Sie führt ihr Studium der Kunstgeschichte an der Istanbul Universität fort. Sie arbeitet als Regieassistenz von Harun Durmus im Film East Side mit und hat Erfahrungen als Kameraassistent bei mehreren Filmen gesammelt.
Elif di sala 1994 de li Amedê ji dayik bûye, li Stenbolê de jiyan dike, û di sala 2015-an de li Zanîngeha "Kültür" di beşa Radyo û Televizyonê de xwendina xwe qedand. Her wiha jî li Zanîngeha Stenbolê de beşa dîroka hunerê de xwendina xwe didomîne. Di fîlima Harun Durmuş a Rojhilata Side, û wek alîkariye kamerayê xebitiye û gelek serpêhatî di pir filman de bi dest xistin.