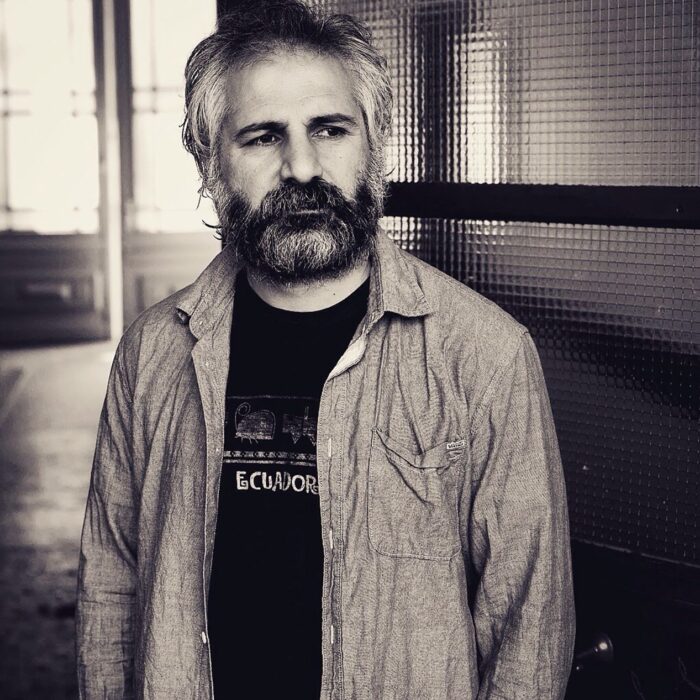 Ekrem Heydo
Ekrem Heydo was born on 02.02.1973 in Serêkaniyê- Northern Syria. After passing his medical training, Ekrem Heydo came to Germany in 1995 for political reasons. Germany for political reasons. For the first four years in Germany, Ekrem Heydo received political recognition as a refugee. refugee. In 2003 he completed his training in camera and editing in Hanover. In addition to his work as a cameraman, he completed his directing studies at the beginning of 2010 at the
Academy of the Arts in Dortmund. Ekrem Heydo has lived and worked in Berlin since 2006. With his first documentary film "HALABJA - the lost children" in 2011 he won several international prizes. "MEIN PARADIES" 2016 is his second documentary film.
Ekrem Heydo wurde 02.02.1973 in Serêkaniyê- Nordsyrien geboren. Nach bestandenem
Abitur und medizinischer Ausbildung kam Ekrem Heydo 1995 aus politischen Gründen nach
Deutschland.
Die ersten vier Jahre in Deutschland bekam Ekrem Heydo politische Anerkennung als Flüchtling. 2003 beendete er seine Ausbildung im Bereich Kamera und Schnitt in Hannover. Neben seiner Arbeit als Kameramann schloss er Anfang 2010 sein Regiestudium an der Ruhrakademie für Künste in Dortmund ab. Ekrem Heydo lebt und arbeitet seit 2006 in Berlin.
Mit seinem ersten Dokumentarfilm «HALABJA - die verlorenen Kinder» 2011 gewann er mehrere internationale Preise. «MEIN PARADIES» 2016 ist sein zweiter Dokumentarfilm.
Ekrem Heydo di 02.02.1973ê de li Serêkaniyê- Bakurê Sûriyê ji dayik bûye. Ekrem Heydo piştî xwendina xwe ya pizîşkî di sala 1995an de ji ber sedemên siyasî tê Almanyayê. Almanya ji ber sedemên siyasî. Di çar salên pêşîn de li Almanya, Ekrem Heydo wek penaberekî siyasî qebûl kir. Penaber. Di sala 2003an de li Hannoverê perwerdeya kamera û montajê qedand. Ji bilî karê kameramaniyê, xwendina xwe ya derhêneriyê di destpêka sala 2010an de li Akademiya Hunerî ya Dortmundê qedand. Ekrem Heydo ji sala 2006an vir ve li Berlînê dijî û kar dike. Di sala 2011an de bi fîlma xwe ya yekem HELEBJA - Zarokên winda" gelek xelatên navneteweyî wergirt. MEIN PARADYES 2016 fîlma wî ya duyemîn belgefîlme.
«My Paradise» 104 min. 2016
• 2017 Best Documentary, International Film Festival of Human Rights Tenemos Que Ver, Uruguay
• 2016 Cinema for Peace award, Duhok International Film Festival, Kurdistan/Iraq
«Halabja - the Lost Children» 72 min. 2011
• 2017 One World award, Babel Film Festival, Italy
• 2012 Best Film, Gulf Film Festival, UAE
• 2012 Best Direction, Gulf Film Festival, UAE
• 2011 Best Documentary, Yilmaz Guney Film Festival, Turkey
• 2011 Special Jury Price, 8th Dubai International Film Festival, UAE
• 2011 Best Documentary, Halabja Documentary Film Festival, Kurdistan/Iraq
• 2011 Bester Documentary, Fîlmamed Diyarbakir Film Fes