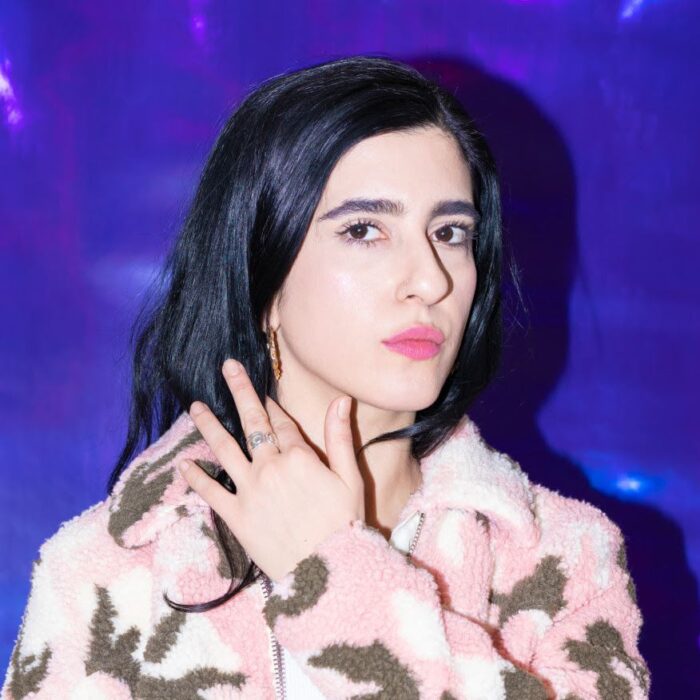 Cemile Sahin
Cemile Sahin is an artist. Her artistic practice operates between film, photography, sculpture, and text. Points of departure include both images and stories, which she stages in multimedia video installations. Her work questions the instrumentalization of media and the significance of diverse perspectives for the writing of history. Working with a variety of media, she explores how history and its narration changes when it is constructed through diverse—or even contradictory—points of view.
Her debut novel TAXI was published in 2019, followed by her book ALLE HUNDE STERBEN in 2020, both of which are important components of her artistic practice.
Cemile Sahin ist Künstlerin. Ihre künstlerische Praxis bewegt sich zwischen Film, Fotografie, Skulptur und Text. Ausgangspunkte sind sowohl Bilder als auch Geschichten, die sie in multimedialen Videoinstallationen inszeniert. Ihre Arbeit hinterfragt die Instrumentalisierung von Medien und die Bedeutung unterschiedlicher Perspektiven für die Geschichtsschreibung. Sie arbeitet mit verschiedenen Medien und untersucht, wie sich Geschichte und ihre Erzählung verändern, wenn sie aus unterschiedlichen – oder sogar widersprüchlichen – Blickwinkeln konstruiert wird.
2019 erschien ihr Debütroman TAXI, 2020 ihr Buch ALLE HUNDE STERBEN, die beide wichtige Bestandteile ihrer künstlerischen Praxis sind.
Cemîle ahahîn hunermend e. Pratîka wê ya hunerî di navbera fîlim, wênegirî, peyker û nivîsê de heye. Xala destpêkê hem wêne hem jî çîrokên ku di sazkirinên vîdyoyên multimedia de dimeşîne ne. Karê wê amûrdarkirina medyayê û girîngiya nêrînên cihêreng ji bo nivîsandina dîrokê dike. Ew bi medyayên cihêreng re dixebite û vekolîna dîrokê dike û çawa diguhere gava ku ji perspektîfên cihêreng - an tewra dijber - jî tê çêkirin.
Romana xwe ya pêşî TAXI di sala 2019-an de hate belav kirin, dûvre jî pirtûka xwe ALLE HUNDE STERBEN di sala 2020-an de, her du jî hêmanên girîng yan pratîka xwe ya hunerî ne.
2021 / Bad People, Bad News
2020 / car, road, mountain
2019 / CENTER SHIFT #1: I start again
2018 / CENTER SHIFT #0
2017 / "ich glaube reporterin cemile sahin war lange nicht in der türkei"