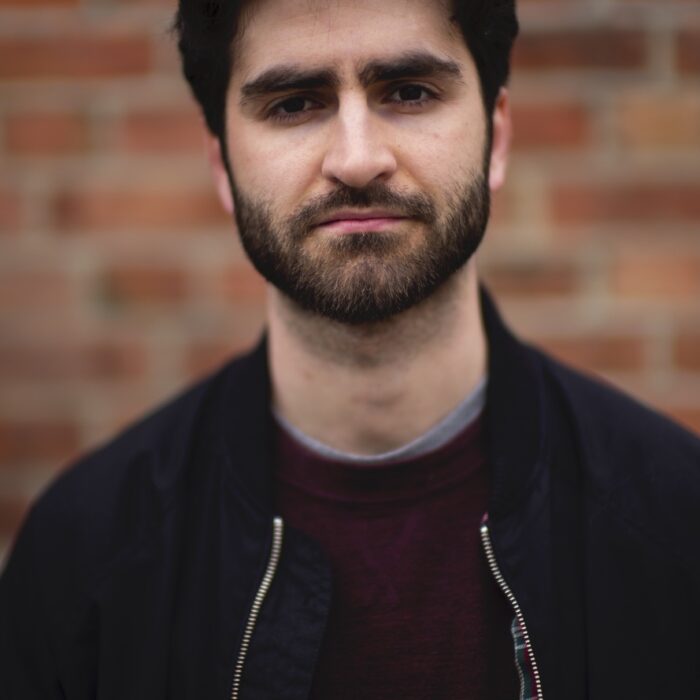 Brwa Vahabpour
Brwa Vahabpour is a Kurdish-Norwegian filmmaker from Trondheim with a bachelor's degree in directing from The Norwegian Film School (2018). He has directed the award-winning short films Pomegranate, The Shepherd and Silence which screened at A-festivals such as Short Shorts, Palm Springs, Aesthetica Short Film Festival, Encounters, and Aspen Short Fest. His latest short Silence won Screen Talent Europe- pitch prize in 2019. Silence also won Best Edit at The Norwegian Short Film Festival in 2020.
Brwa is now in development with several projects, among them the feature film Silence which he also won The Nordic Talents Honorable mention in 2018. Brwa has also directed the TV drama Jordbrukerne which is premiering in fall 2021.
Brwa Vahabpour ist ein kurdisch-norwegischer Filmemacher aus Trondheim mit einem Bachelor-Abschluss in Regie von der Norwegian Film School (2018). Er hat bei den preisgekrönten Kurzfilmen Pomegranate, The Shepherd und Silence Regie geführt, die auf A-Festivals wie Short Shorts, Palm Springs, Aesthetica Short Film Festival, Encounters und Aspen Short Fest gezeigt wurden. Sein neuster Kurzfilm Silence gewann 2019 den Screen Talent Europe-Pitch Prize. Silence gewann auch den besten Schnitt beim Norwegischen Kurzfilmfestival im Jahr 2020.
Brwa hat derzeit mehrere Projekten in Entwicklung, darunter der Spielfilm Silence, für den er 2018 auch die The Nordic Talents Honorable Mention gewann. Brwa hat auch bei dem TV-Drama Jordbrukerne Regie geführt, welches im Herbst 2021 Premiere feiert.
Brwa Vahabpour fîlimçêkerek Kurd-Norwecî ye, li Trondheim dijî, bekaloryos di derhêneriyê de ji Dibistana Fîlim a Norwêcî (2018) xwendina xwe kirye. her wiha jî derhêneriya kurtefîlmên xelatkirî Pomegranate, The Shepherd û Silence kiriye, wek A- festîvalên wekî Short Shorts, Palm Springs, Aesthetica Short Film Festival, Encounters û Aspen Short Fest, hatine nîşandan. Kurtefîlma wî ya herî dawî Silence di sala 2019-an de Xelata Screen Talent Europe-Pitch wergirt. Bêdengî di Festîvala Fîlmên Kurt a Norwêcî de di sala 2020 -an de xelata baştirîn edîtor jî girt.
Brwa niha gelek projeyên pêşkeftin hene, di nav de fîlima dirêj Silence, di sala 2018 -an de jî Xelata Rêzdar a The Nordic Talents wergirtiye. Brwa di heman demê de derhêneriya drama TV -ya Jordbrukerne jî kir, ye ku wê di payiza 2021-an de were pêşandan.
2020 / Silence
2017 / Pomegranate
2017 / Smile