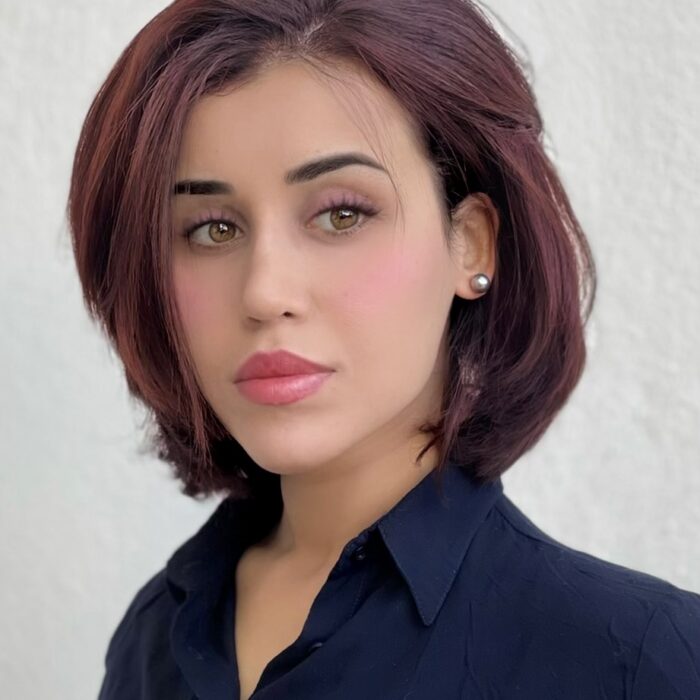 Asmaa Mohammed Salih
Asmaa was born in Duhok. She worked in human rights NGOs for 7 years. This inspired her to direct the drama film 'Behind the Scenes.' After working as a crew member on several films and drama sets, this film is her directorial debut. Her biggest goal is to one day direct a Kurdish Sci-Fi feature film.
Asmaa wurde in Duhok, Irak, geboren. Sie arbeitete 7 Jahre lang für Menschenrechts-NGOs. Dies inspirierte sie dazu, die Dreharbeiten für den Film 'Behind the Scenes' zu leiten. Nachdem sie als Crewmitglied bei mehreren Filmen und Theaterstücken mitgewirkt hat, ist dieser Film ihr Regiedebüt. Ihr großes Ziel ist es, einmal bei einem kurdischen Sci-Fi-Spielfilm Regie zu führen.
Li bajarê Duhokê yê Iraqê ji dayik bûye, li zanîngeha Duhokê beşa endezyariya çandiniyê xwendiye Asmaa(Soma) 7 sal di nav NGOyên mafên mirovan de xebitî. Di wê serdemê de wê hevpeyvîn bi hejmarek ji rizgarbûyên GBV re kir, ku çîrokên wan li ser diyardeyên çandî û rewşa jinan bû. Ji ber vê yekê, Asmaa dest bi derhêneriya kurtefîlma xwe ya drama Behind the scene; kir.
Filmography of Director
Behind the scene(Producer, director, Writer)
Ji Ciroket Enfale documentary 12 episodes (First AD, Production Manager)
Re-casted short film (actrees)
The survivor short documentary (Director, producer, DoP, Editor)