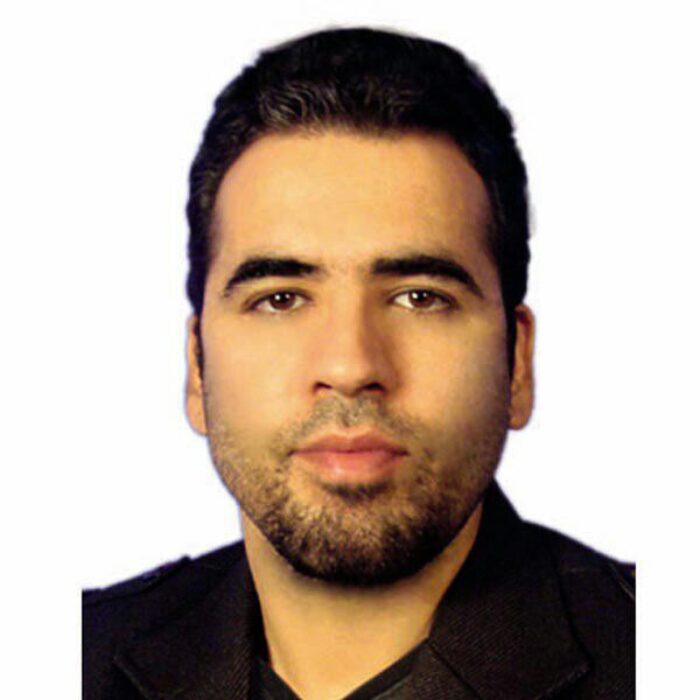 Asghar Laei
Asghar Laei is an Iranian filmmaker living and working in Iran. He was born in Kermanshah in 1984. He graduated from Islamic Azad University, Kermanshah, Iran in Clinical Psychology. Asghar attended the Iranian Youth Cinema Society, Iran in 2008. He collaborates in various Short- documentary and fiction films as a cameraman. In 2017, he decided to start his career as a director by producing short fiction films. He often deals with political and social issues in his work and Focuses on human rights such as freedom, war, poverty, and so on. His works were presented in many film festivals and have won prestigious awards at domestic festivals. His works mix is personal and imaginary reflections. He has directed three short fiction films and one short documentary.
Asghar Laei ist ein iranischer Filmemacher, der im Iran lebt und arbeitet. Er wurde 1984 in Kermanshah geboren. Er schloss sein Studium in klinischer Psychologie an der Islamic Azad University, Kermanshah in Iran, ab. Asghar nahm 2008 an der Iranian Youth Cinema Society im Iran teil. Er arbeitete als Kameramann an verschiedenen Kurz-, Dokumentar- und Spielfilmen mit. Im Jahr 2017 beschloss er, seine Karriere als Regisseur zu beginnen, indem er kurze Spielfilme produzierte. In seiner Arbeit befasst er sich häufig mit politischen und sozialen Themen und konzentriert sich auf Menschenrechte wie Freiheit, Krieg, Armut usw. Seine Werke wurden auf vielen Filmfestivals gezeigt und haben auf inländischen Festivals renommierte Preise gewonnen. In seinen Werken mischt er persönliche und imaginäre Reflexionen. Er hat drei Kurzspielfilme und einen Kurzdokumentarfilm gedreht.
Asghar Laei derhênerekî Iranianranî ye li Iranranê dijî û dixebite. Di sala 1984-an de li Kirmaşanê ji dayik bûye. Li zanîngeha Islamicslamî ya Azad xwendina xwe qedandiye, li Kirmaşanê di Derûnnasiya Klînîkî de. Asghar di sala 2008-an de beşdarî Civata Sînemaya Ciwanên ya iranî, Iranran bû. Ew wek kameraman di cûrbecûr kurte-belgefîlm û fîlmên xeyalî de hevkariyê dike. Di sala 2017-an de, biryar dide ku dest bi kariyera xwe bike wekî derhêner bi hilberîna fîlimên û kurtefîlman. Gelek caran di karê xwe de bi mijarên siyasî û civakî mijûl dibe û Li ser mafên mirovan wekî azadî, şer, xizanî disekine. Berhemên wî di gelek festîvalên fîlman de hatin pêşkêş kirin û di festîvalên navxweyî de xelatên navdar wergirtine. Berhemên wî ramanên wî yên kesane û xeyalî tevlihev dikin. her wiha jî derhêneriya sê kurtefîlmên û yek belgefîlm kirye.
2020 / Ballein
2019 / Varam
2018 / Puppeteer
2017 / Troofe