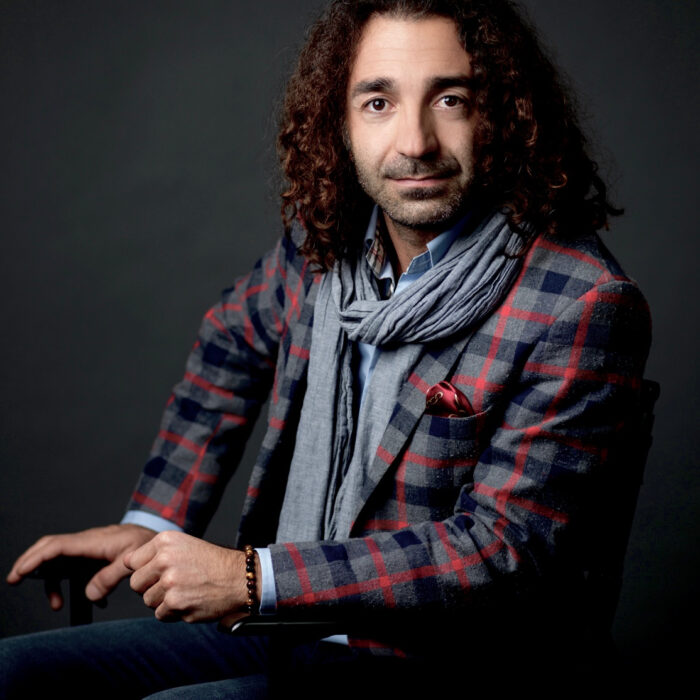 Apo W. Bazidi
Apo W. Bazidi was born in Eastern Turkey to Kurdish parents. He grew up amid the social injustices and inequality that beset his community. These experiences drove his desire to become a storyteller so he could shed light on these important issues. After high school, he immigrated to the United States and went on to graduate with a Bachelor of Arts in Film & Television Production from the University of Southern California in 2011.
Apo's films are primarily concerned with social issues and the importance of global cultural interactions. His feature film, Resistance is Life, won eight festival awards including six for Best Documentary Feature. Apo believes in making a positive change through visual storytelling. His lifelong motto is to "be creative and inspire".
Apo W. Bazidi wurde als Sohn kurdischer Eltern in der Osttürkei geboren. Er wuchs inmitten der sozialen Ungerechtigkeit und Ungleichheit auf, die seine Gemeinschaft plagten. Diese Erfahrungen weckten in ihm den Wunsch, ein Geschichtenerzähler zu werden, um diese wichtigen Themen zu beleuchten. Nach der High School wanderte er in die Vereinigten Staaten aus und machte 2011 seinen Bachelor of Arts in Film- und Fernsehproduktion an der University of Southern California.
Apos Filme beschäftigen sich vor allem mit sozialen Themen und der Bedeutung globaler kultureller Interaktionen. Sein Spielfilm Resistance is Life gewann acht Festivalpreise, darunter sechs für den besten Dokumentarfilm. Apo glaubt daran, durch visuelles Erzählen einen positiven Wandel herbeizuführen. Sein Lebensmotto lautet: "Kreativ sein und inspirieren".
Apo W. Bazidi li rojhilatê Tirkiyeyê ji malbateke kurd hatiye dinyayê. Di nava bêedaletî û neyeksaniyên li ser civaka xwe de mezin bû. Ev tecrûbe û azmûnên wî ji bo ku meseleyên girîng ronî bike, daxwaz û arezûya wî ya çîrokbêjiyê zêdetir kir. Piştî lîseyê bar kir û çû Amerîkayê û sala 2011an ji Zankoya Southern Californiayê, ji beşa Berhemhêneriya Fîlm û Televîzyonê der çû.
Fîlmên Apoyî, li ser meseleyên civakî û girîngiya peywendiyên kultûrî yên global hûr dibe. Fîlma wî ya dirêj, Resistance is Life (Berxwedan Jiyan e) şeş jê baştirîn belgefîlm, bi temamî heşt xelat bi dest ve anîn. Apo baweriyê bi hindê tîne ku bi rêya çîrokbêjiya dîtbarî guherînên pozîtîf dikarin pêk bên. Durişmeya jiyana wî: "Afirîner be û feyzê bide."