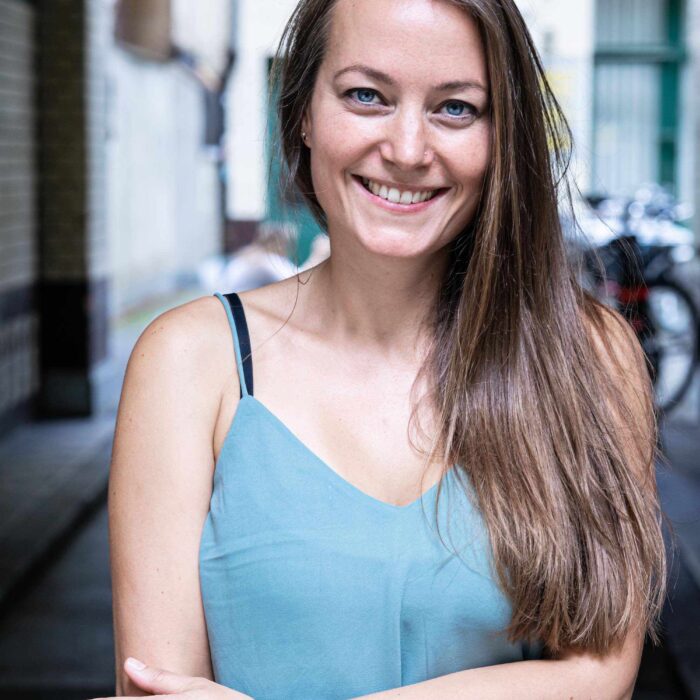 Antonia Kilian
Antonia is a director, camerawoman, and producer. She studied Visual Communication as well as Art and Media at the Universität der Künster Berlin. She studied cinematography at University Potsdam Babelsberg and at ISA in Havanna, Cuba.
She was DoP at multiple movies, as well as short and feature films, documentaries that were screened at international festivals. She lived over a year in Rojava where she gathered the material for her directorial debut in feature format length, THE OTHER SIDE OF THE RIVER. Currently, she lives and works between Kassel and Berlin and has her own production company Pink Shadow Films.
Antonia ist Regisseurin, Kamerafrau und Produzentin. Sie studierte Visuelle Kommunikation sowie Kunst und Medien an der Universität der Künste Berlin. Sie studierte Kinematographie an der Universität Potsdam Babelsberg und an der ISA in Havanna, Kuba.
Sie war DoP bei zahlreichen Filmen, sowohl Kurz- als auch Langfilmen, Spiel und Dokumentarfilmen, die auf Festivals weltweit gezeigt wurden. Sie lebte über ein Jahr in Rojava, wo sie während dieser Zeit das Material für ihr Regiedebüt in Spielfilmlänge, THE OTHER SIDE OF THE RIVER, drehte. Derzeit lebt und arbeitet sie zwischen Kassel und Berlin und leitet ihre eigene Produktionsfirma Pink Shadow Films.
Antonia derhênerеkî jin e, her wiha jî kamerawoman e û hilberîner e. li zanîngeha "Künster Berlin" xwendina we di beşa Ragihandin û Medya de qedand. û her weha jî li Zanîngeha Potsdam Babelsberg û li ISA li Havanna, Kuba, sînematografî xwendina xwe xelas kir.
Di gelek fîlman de kar kiriye, wek fîlmên kurt û ye dirêj, û her weha jî di belgefîlmên ku di festîvalên navneteweyî de hatin nîşan kirin. Zedayî salekî li Rojavaye kurdistanê de jiyan kir,da ku materyalên we ji bo yekem filmê xwe ye dirêj tûmgiş kir, gathered, berhev kir. Naha di navbera Kassel û Berlînê de dijî û dixebite, pargîdaniya xwe ye hilberînê bi navê "Pink Shadow Films" heye.