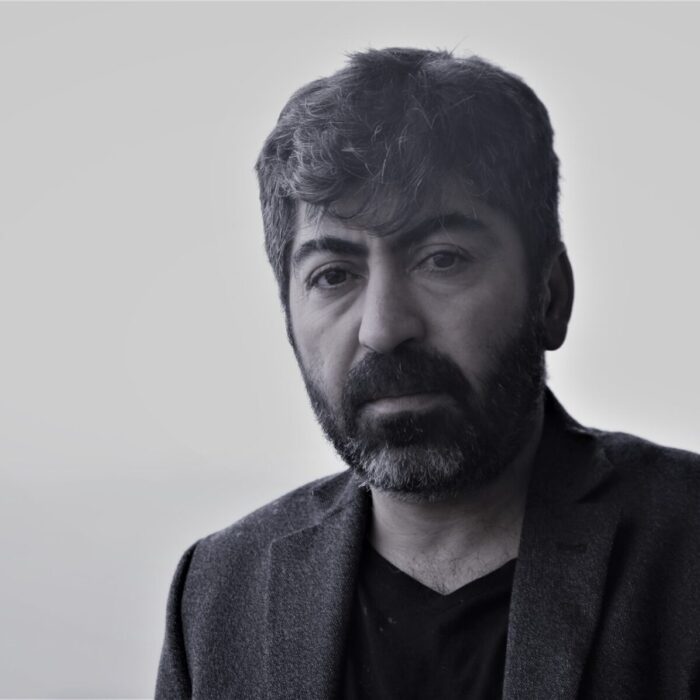 Ala Hoshyar
Ala Hoshyar, born in 1982, lived in Marivan (Kurdistan Province, Iran) since the age of 16. He studied there till 3rd grade of middle school. Later on he moved to Sulaymaniyah city (Iraq). In 2007 he emigrated to Norway where he spent 7 years. He subsequently returned to Kurdistan where he works as a journalist and filmmaker. During the shooting of Peshmarga, a film on ISIS he was injured by a heavy explosion.
Ala Hoshyar, geboren 1982, lebt seit seinem 16. Lebensjahr in Marivan (Provinz Kurdistan, Iran). Er studierte dort bis zur 3. Klasse der Mittelschule. Später zog er in die Stadt Sulaymaniyah (Irak). Im Jahr 2007 wanderte er nach Norwegen aus, wo er 7 Jahre verbrachte. Danach kehrte er nach Kurdistan zurück, wo er als Journalist und Filmemacher arbeitet. Während der Dreharbeiten zu "Peshmarga", einem Film über ISIS, erlitt er durch eine Explosion Verletzungen.
Ala Hoshyar, sala 1982yan hatiye dinyayê. Ji 16 saliya xwe ve li Merîwanê, Kurdistana Îranê dijî.
Heta pola sêyem ya medreseya navîn li Merîwanê xwend. Piştî hingê bar kir bo Silêmaniyê. Sala
2007an bar kir û çû Norwecê û min 7 sal li wê derê raborandin, paşê ew vegeriya Kurdistanê û
heyamekê wekî rojnameger û pêşkêşkar xebitî. Wextê fîlma (Peshmarga) li ser DAIŞê durist dike,
ji ber teqînên DAIŞê birîndar bû. Ew karê rojnamegeriyê dike û fîlman durist dike.
Peshmarga", French/Kurdish, 92', 2016