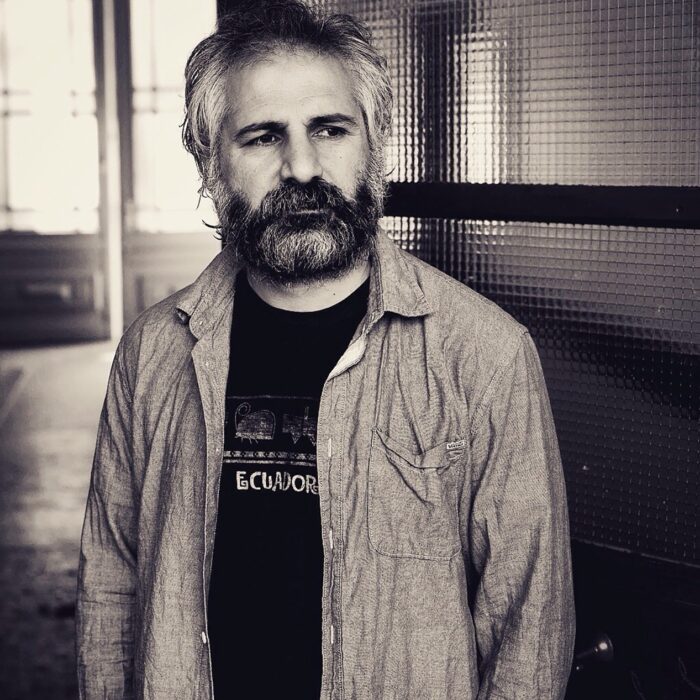 Akram Hidou
Akram Hidou was born in 1973 in Serê Kaniyê Rojava-Kurdistan. In 1991 his parents had to flee to Germany for political reasons. After graduating from high school and starting medical studies, Akram Hidou followed in 1995. For the first four years in Germany, Akram Hidou fought for political recognition as a refugee.
In 1999 he began to study history, politics and social sciences in Germany and completed his training in camera and editing. In addition to his work as a cameraman, he completed his directing studies at the Ruhr Academy for the Arts in Dortmund at the beginning of 2010. "HALABJA - the lost children" is his first long documentary film.
Akram Hidou wurde 1973 in Serê Kaniyê in Rojava-Kurdistan geboren. 1991 mussten seine Eltern aus politischen Gründen nach Deutschland fliehen. Nach bestandenem Abitur und begonnenem Medizinstudium folgte Akram Hidou 1995 nach. Die ersten vier Jahre in Deutschland kämpfte Akram Hidou um politische Anerkennung als Flüchtling.
1999 begann er in Deutschland zunächst Geschichte, Politik und Sozialwissenschaften zu studieren und beendete eine Ausbildung im Bereich Kamera und Schnitt. Neben seiner Arbeit als Kameramann schloss er Anfang 2010 sein Regiestudium an der Ruhrakademie für Künste in Dortmund ab.«HALABJA ― die verlorenen Kinder» ist sein erster langer Dokumentarfilm.
Akram Hidou di sala 1973 de li Serê Kaniyê de, Rojava-Kurdistanê ji dayîk bûye. Di sala 1991 de, dê û bavê wî ji ber sedemên siyasî de, neçar man û ji welat derketin û berva xwe dan Almanya, Akram Haido ji bo standina u qebûlkirin e siyasî wekî penaber berxwedaniyekî mezin kir.
Di sala 1999 de li Almanya dest bi xwendina xwe kir, di beşa dîrok, siyaset û zanistên civakî de kir, û her wiha perwerdehiya xwe di kamera û edîtorê de qedand. Digel xebata xwe de ye kameraman,di sala 2010-an de xwendina xwe wek derhêneriyê li Akademiya Hunerê ya Ruhr li Dortmundê de qedand. "HALABJA - zarokên winda" yekemîn belgefîlmî xwe û dirêj e.