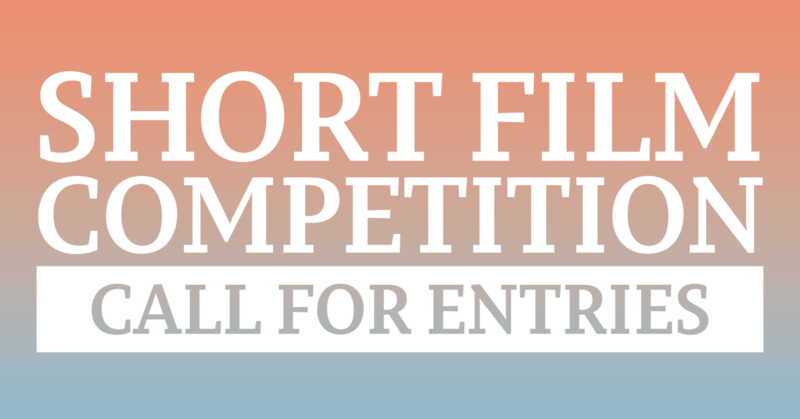 13.06.2022
Call for Entries – Short Film Competition
Call for Entries - Kurzfilmwettbewerb
Bangxazî ya filman - Korte filmên pêșbirgê.
You can now submit your short films to our competition!
The deadline for submission is August 15, 2022.
We are looking for:
– Productions from 2021/2022
– 25 min max length
– Stories from a Kurdish perspective and/or on Kurdish topics
At the end of the festival, an independent jury will decide on three
winners, who will all receive a price.
The submission fee is 5 euros.*
This competition specifically supports new voices and perspectives.
Submissions from "established" filmmakers
will be more likely to considered for the short film program outside of the competition.
We are very excited to see your movies…
(*The money from the entry fees goes directly into the prize money.)
Ab sofort könnt ihr hier eure Kurzfilme für das Wettbewerbsprogramm einreichen!
Einreichschluss ist der 15.08.2022.
Wir suchen:
– Produktionen 2021/2022
– Filmlänge max. 25 min
– Geschichten aus kurdischer Perspektive und/oder zu kurdischer Thematik
Am Ende des Festivals entscheidet eine unabhängige Jury über drei
Gewinnerfilme, die jeweils mit einem Preisgeld gekürt werden.
Die Einreichungsgebühr beträgt 5 Euro.
Das Geld aus dem Einreichgebühren fließt direkt in die Preisgelder.
Mit dem Wettbewerbsprogramm unterstützen wir neue Stimmen und Perspektiven.
Einreichungen von seit vielen Jahren etablierten Filmschaffenden, werden
daher eher für das Kurzfilmprogramm außerhalb des Wettbewerbs berücksichtigt.
Wir sind sehr gespannt und freuen uns auf eure Filme …
FÜR TEILNAHME HIER KLICKEN
Niha hun dikarin korte filmên xwe bișînin ji bo pêșbirgê!
Derî yê me vekirî dibe heya 15 meha 8, 2022.
Em li van filman digerin:
– Berhemên 2021/2022.
– 25 xulek zêdetir nebît.
– Çîrokên bi nêrîna Kurda, anjî çîrokên liser Kurda.
Li dawî ya festîvalê, juryek a azad wê biryarê liser sê filman bide u wana xelat bike.
Bihayê têketina filman 5 euro liser film freeway.
Ev pêșbirge bi taybetî li deng u nêrînen nu dgere.
Filmên derhênerên bi nav u deng wê ji dervey pêșbirgê werin nîșandan.
Em gelek bi heyecanin ji bo filmê we bibînin..
(Pareyên têketina filman yekser dichin jibo pareyên xelata)